Episode Titles

The following are the episode titles of Kamen Rider Black and Kamen Rider Black RX.


---
Kamen Rider Black
Episode Titles

Kamen Rider Black originally ran every Sunday from 10:00 to 10:30.




01. Black!! Transformation
02. Monster Party
03. Mystery? Mystery Remodelled Human
04. The Devil's Laboratory
05. Run Through the Maze, Kotaro
06. The Riddle of Secret Clairvoyance
07. The Restored Organism Mecha
08. The Devil's Trill
09. Bishum's Red Lips
10. Where's Nobuhiko?
11. Starved Monsters
12. The Super Machine Legend is Born
13. Mama is the Monster Raising Official
14. The Day Tuna Disappeared
15. The Targeted Bizarre Academy
16. Friend! Crossing the Sea
17. Kyoko's Strange Dream
18. Sword Master Birugenia!!
19. The Limit-Reaching Trap of Hell
20. Rider's Graveyard
21. Crash! Two Great Machines
22. The Black Shadow That Stalks Papa
23. Marmo's Magic Power
24. The Female College Student's Nightmare
25. The Roaring Armed Mecha
26. Save the ESPer Girl
27. The Fire-Spouting Dangerous Highway
28. The Scarab That Invites Hell
29. The Trophy's a Death mask?
30. Aloha to an Assassin!
31. Burn! Boy Warriors
32. Dream Girl Yuki
33. The River of a Father and Child's Love
34. Revival?! Hell Prince
35. Showdown! Two Princes
36. The War Declaration of Love and Death
37. Memories are Yubari's Sky
38. Riddle!? The EP-Party Boy Squad
39. The Idol's Evil Power
40. The Karate Master's Secret
41. The Dangerous Time Thief
42. Tokyo - Big Monster Gathering
43. Duel at the Monster Farm!
44. Chest of Drawers is in the Sea
45. Suspicious Flower Bishum's Death
46. Grand Baraom's Death
47. Rider Dies!
48. A Bouquet of Reminiscence to the Sea
49. Fierce Fighting! Darom's Death
50. The Creation King's True Identity?
51. Gorgom's Last Day

---
Kamen Rider Black RX
Episode Titles

Kamen Rider Black RX originally ran every Sunday from 10:00 to 10:30.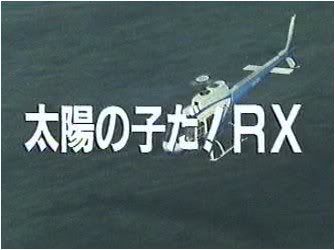 01. He's the Child of the Sun! RX
02. Basking in the Light! RX
03. RX vs Knight of the Wind
04. Car of Light, Ridron
05. Pitfall of Cave Exploration
06. Mysterious Demon ET Riot!
07. SOS! Ring of Friendship
08. Papa and Mama's Secret
09. Maribaron's Sorcery
10. Shocked by a Faker
11. Rebellion of Scraps
12. The Assassin Inside Dreams
13. The Targeted Mysterious Demon Girl
14. Hitomi-chan Abducted
15. Roborider's Birth
16. The Princess of the Valley of Miracles
17. Biorider!
18. Mystery! Sky Swimming of Dreams
19. The Dreadful Artificial Sun
20. The Demon Who Eats Bananas
21. The Front of Love and Friendship
22. Shadow Moon!
23. RX Who Became a Pig
24. Papa is Dracula
25. The Bride of Scorpio
26. Bosgan's Counterattack
27. Big Counterattack! The Prince of Shadows
28. His Majesty the Emperor's Proxy
29. A World Without Water
30. Tokyo Desert Without Tomorrow
31. The Woman Who Saw the Mysterious Demon World
32. Heavens of Love and Hope
33. The Great Decisive Battle of Setoo Bridge
34. The Shikoku Aircraft Carrierization Project!!
35. The Kotaro Investigation!!
36. Who is the Hero!?
37. The Fang-Facing Beastman Ninja Squad
38. Skeleton Field's Suspicious Dance Team
39. Roar! Mini 4WD
40. The Trap of the Ghost Multi-Unit Apartments
41. Fear of the Deathblow Hag
42. The Four Commanding Officers are All Banished
43. Defeated! RX
44. Fight! All Riders
45. The End of the Fake Riders
46. The Riders' Total Assault
47. A Shining Tomorrow

---
Guest Stars | In The Shows | Stuntman - Jiro Okamoto | Video Games | Episode Titles | The Musics

Commercials | Other Appearances | Polls | Videos | Masked Rider (Saban)

Gallery | Kamen Rider BLACK in other languages


---
---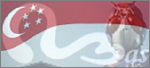 Copyright © 2004-2013 Basri "Biorider" Ispandi