Webmaster's Profile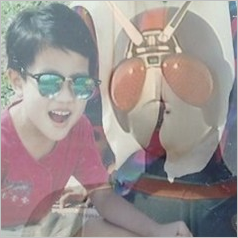 Thats me in the above photo, taken sometime in 1993.



"My mission is to let those who have watched this show a long time ago to take a trip down memory lane
and to those who have never experienced it to embrace its awesomeness and prepare for a very thrilling ride."


---

A (boring) little life story of how I became a fan

I became a fan of this show (Kamen Rider Black) back in 1993 when it was aired on a foreign TV channel. The show was dubbed in Malay Language and it became an instant favourite of mine. I was so mesmerised by the characters, suit designs, actions, explosions, special effects and everything else till I made sure that I would never miss a single episode of it. Back then, when it was on-air, I would be in school and therefore my mum would record the show on good ol' VHS tapes. My first exposure to Kamen Rider Black was not from the start, though. If I remembered correctly, the very first episode that I watched was episode 25 (a brilliant episode on Road Sector by the way). In the end, I did not get to complete the series because somewhere along the way, somehow or another, I just seemed to forget about it for a while and I could not recall what happened at that point of time.

A few years later, after my family moved to a new house, my dad brought home several VHS tapes of a totally new Kamen Rider. At first, I was kind of disappointed because from the photos on the VHS covers, the hero did not look like the Kamen Rider Black which I had watched. But after watching an episode, what suprised me was that the main character was Kotaro! Back then I had no idea what was going on so I just kept quiet and continue watching.

It was only another few years later, when I got my hands on the internet for the very first time, that I learnt that it was a sequel to Kamen Rider Black.

It was not until the new millienium that I found DVDs of this show (Kamen Rider Black) on sale and I thought to myself that I just had to purchase them no matter what. Thus, I finally managed to complete my favourite TV show from childhood. I found RX another few years later to finally complete the Minami Kotaro Rider series.

End~

P.S. Biorider Rulez!
---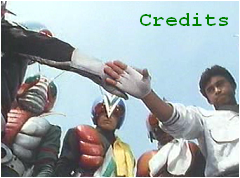 I would like to thank the following people who have either directly or indirectly helped me (you may not even realised it) in shaping up this website over the years into what it is today. You have given much assistance in providing several information and materials throughout this website and I truly appreciate them.


---
Shougo B'Stard, for providing information regarding the stuntman, Jiro Okamoto.

Igadevil, for providing lots of assistance in correcting the names of several Abilities in pages of Kamen Rider Black RX and Shadow Moon.

Sam Scutt

ZoneFighter

kage

Basil

ShadowRider

Ander Santos, Cyber Sharivan and Shinobi Jiraiya from
TOKUBRASIL.

dekajun, gaiatron, Sentaifreak, RXstriderr, rider_shinden, optimus_primevil and geneakizuki from
HENSHIN HERO PHILIPPINES.


---

And not forgetting the regular visitors to the Dedicated To Black website. Your ongoing support is much appreciated and has motivated and inspired me in one way or another to keep on maintaining this website.


---
---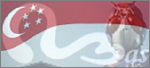 Copyright © 2004-2013 Basri "Biorider" Ispandi